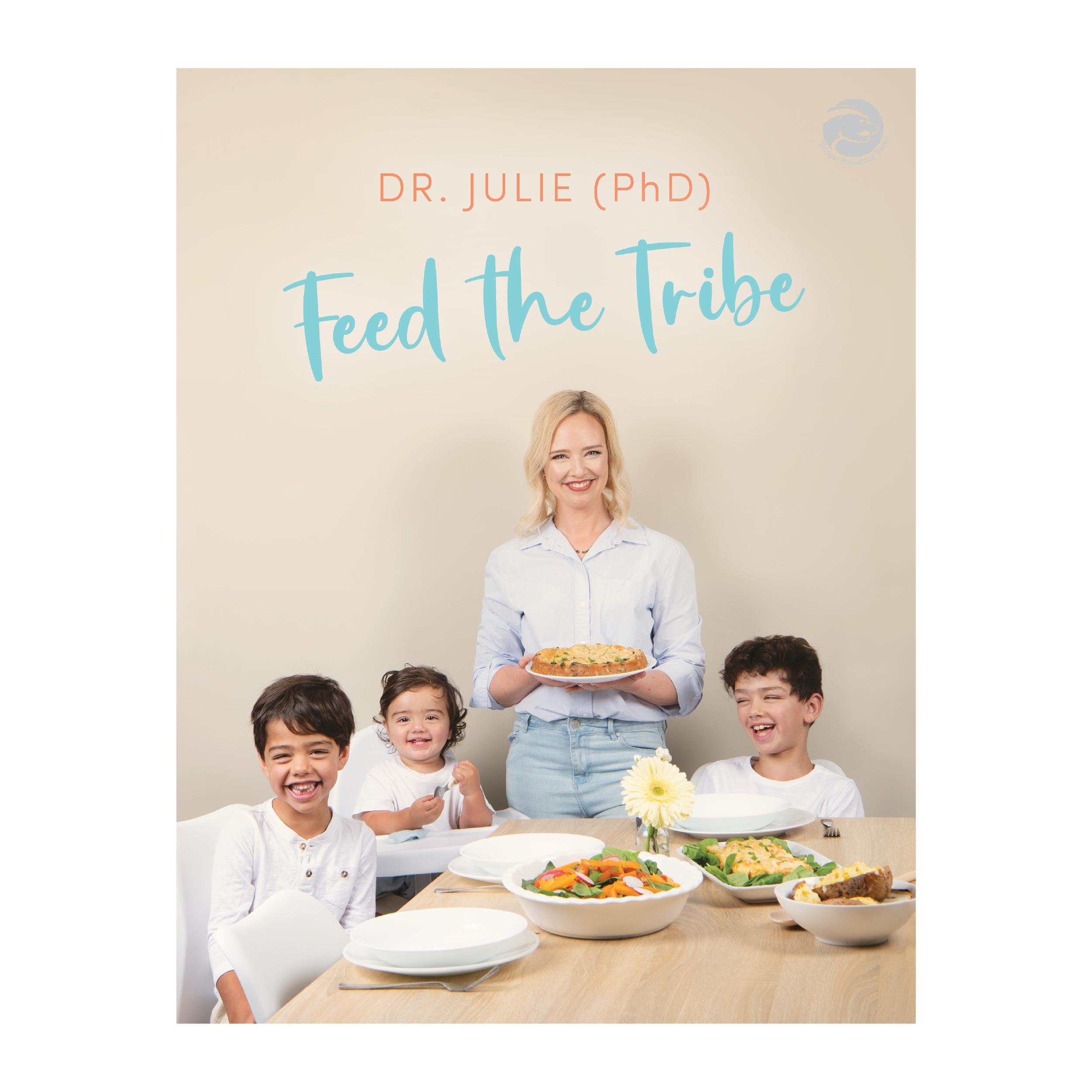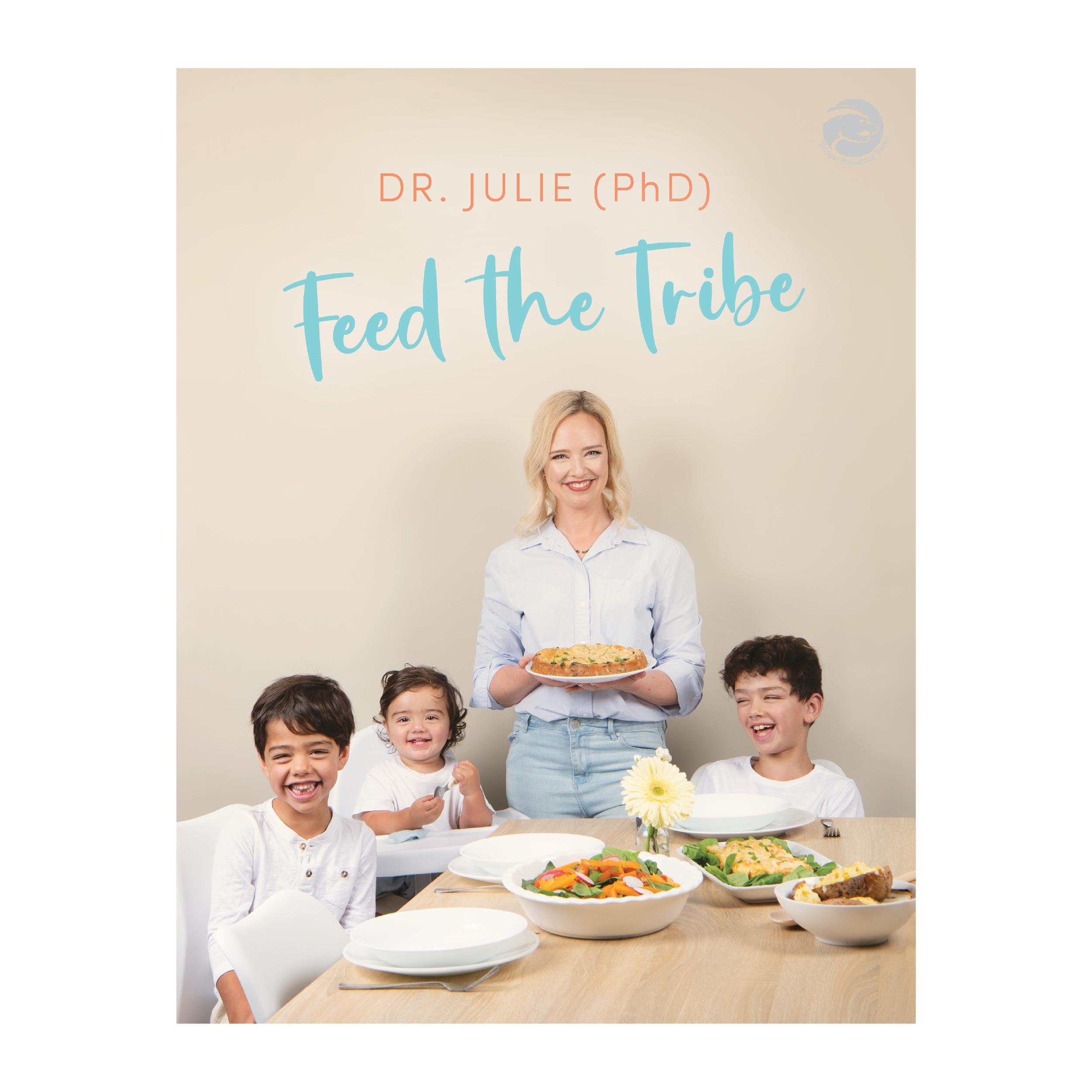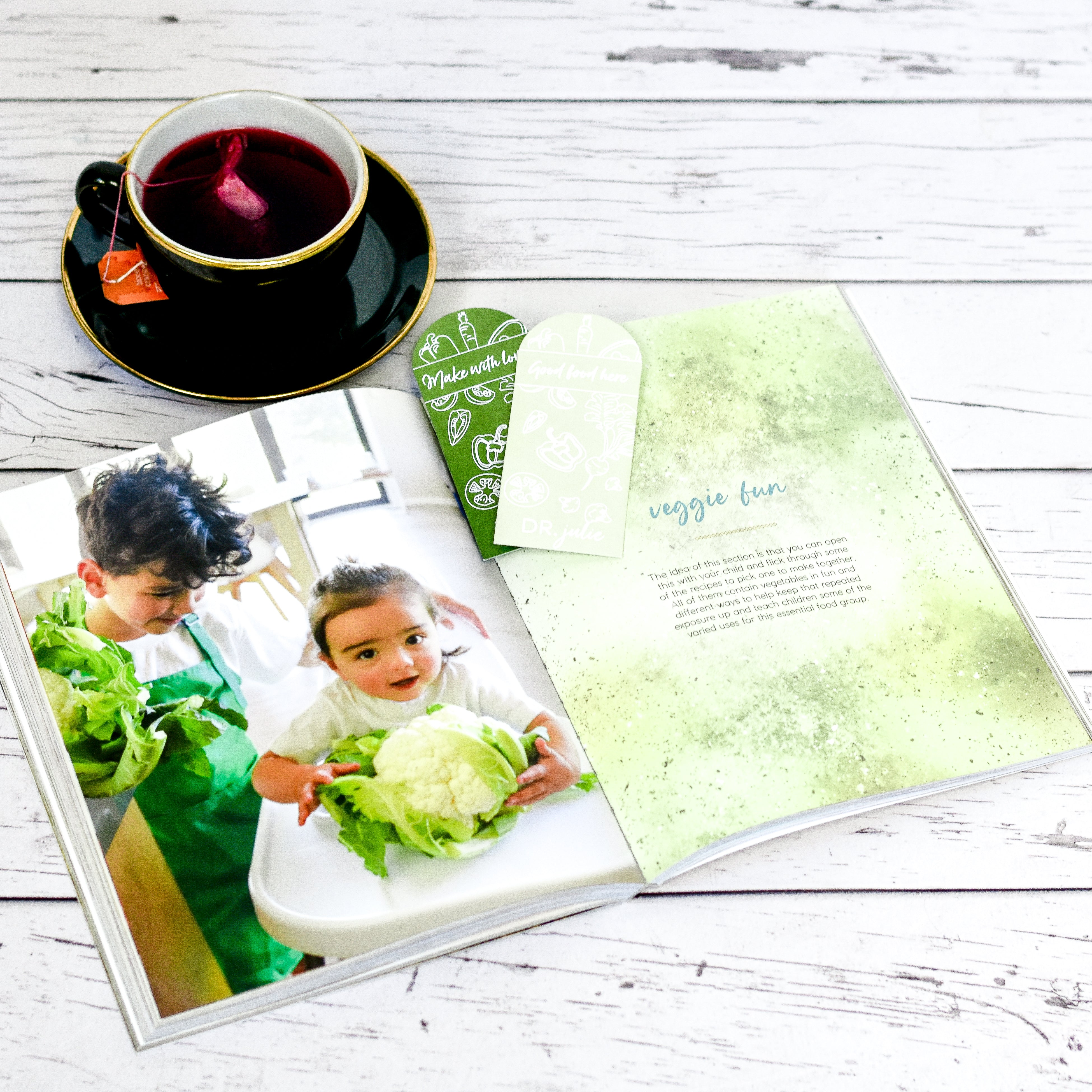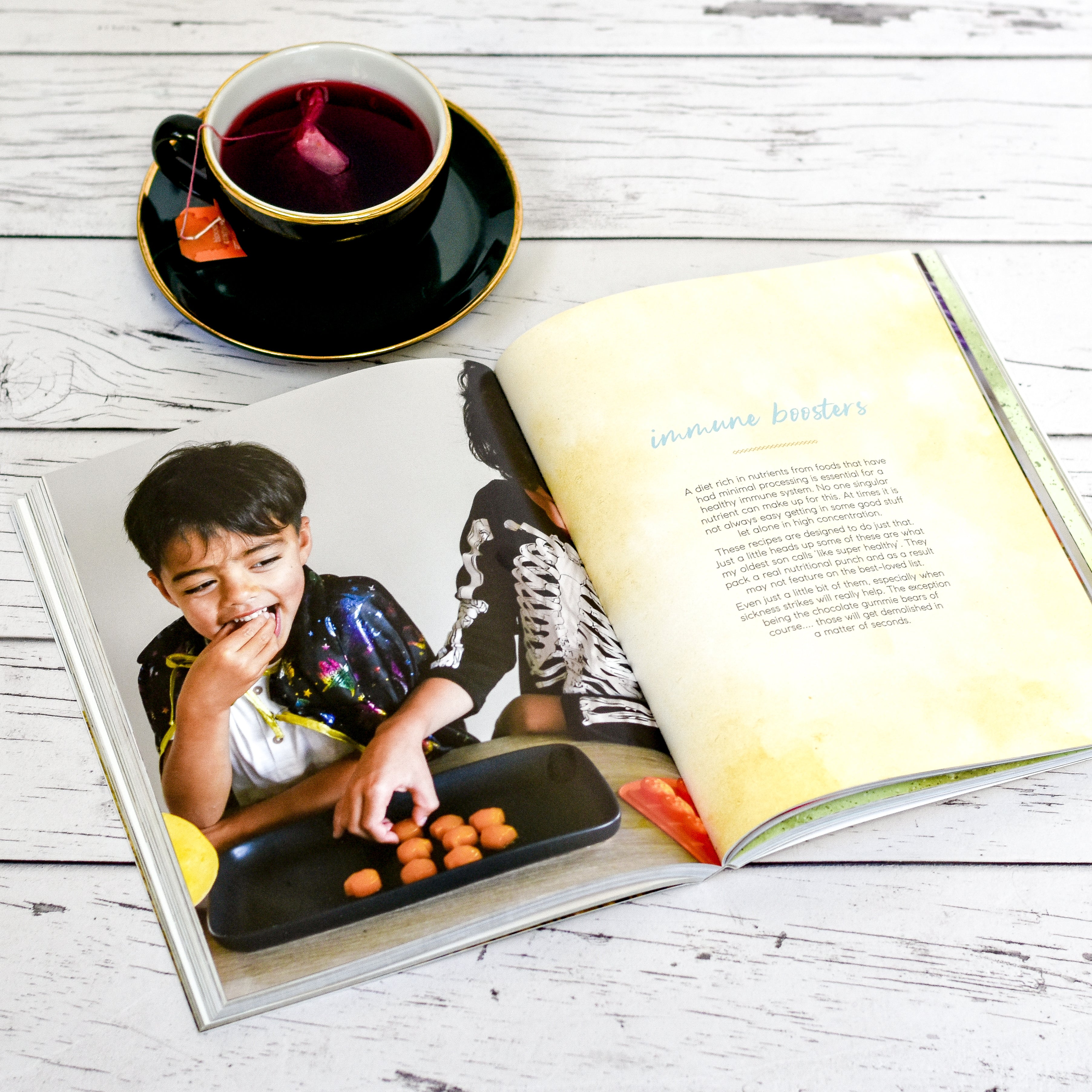 NEW BOOK AND BOOK TOUR!
Feed The Tribe

Dr Julie's new cookbook Feed The Tribe is the next in her series of bestsellers guiding your family nutrition and wellbeing.

As a busy working mum with three hungry boys, Dr Julie understands first-hand the everyday challenge of feeding a tribe.

In this highly anticipated cookbook, you get 100 wholefood recipes including three weeks' worth of main meals alone to fill the 'what is for dinner question' and how to turn these easily into baby food. A third of these main meals are nutritiously balanced plant based options so you can include some meat-free ideas into your weekly menu which still prioritises iron and protein.

The book has been beautifully designed with two ribbons so you can flick between these two sections. The baby food section is at the back so when you are beyond the stage of baby food, the flow of the book will stay evergreen for your growing tribe.

This cookbook also contains loads of ideas for fast nutritious breakfasts, boosting immunity, reducing food wastage, keeping up exposure to vegetables (a specific 'veggie fun' section) and of course some slightly sweeter (but still more nutrient dense) recipes for those key celebrations. Substitutes for allergies and intolerances have been mentioned in the notes section of each recipe.

All recipes have been carefully created to have Dr Julie's nutritional tick so you can be confident they meet the needs of your growing family unit and are very easy for all home cooks to make….with children hanging off you of course!
Buy Now
Book Tour - UPDATE

After careful consideration and weighing up all the factors involved we have made the hard decision to not go ahead with the 15-city cookbook tour events that were scheduled. What we are doing however is a fully interactive Virtual Feed the Tribe event. We have planned this for two weeks after your books arrive so you can have a go at some recipes before hand! Dr Julie will do live cooking demos from her kitchen, talk about the book (to get the most from it) how to manage family food and answer any questions you might have including on baby and toddler feeding. We will also include giveaways, super specials and discounts - basically everything you would have got in person.

This virtual event will be held on Wednesday the 29th September from 7.30pm-9.30pm and you will get to keep the recording. Your ticket will automatically be transferred to this and if you had not previously got one but want to attend you can do so here for just $10.

We thank you for your ongoing understanding and support of all these changes in this very uncertain time. Please don't hesitate to ask us any questions you might have.

Starting Solids & Toddler Food Sessions - 4 Locations Across NZ

4 locations across NZ as part of the launch of Feed The Tribe. These one hour sessions are followed by 30 mins question time.

Starting Solids Sessions:
Dr Julie Bhosale will provide a lively presentation on starting your baby off on solid food, cutting through the current and conflicting information with evidence based, practical guidelines. Covering the when, what and how of solid feeding plus some of those more hot topics including baby led weaning and allergenic foods.

Toddler Food Sessions: Get the low-down on toddler feeding. This session is appropriate for little ones aged 10 months up to five years. This session will cover the complexities of toddlerhood and how this plays out with food, just what toddlers should be eating including what the deal is with grains and toddler milk and more importantly top tips for those tricky toddlers.
North Island
Auckland

Tauranga

Wellington

Best Deal:

Buy the Book and a Tour Ticket and Save
Or Buy The Book And Tour Tickets Individually Here